Our Beginnings
Doug Monsein, founder of Douglas Construction Group, spent his early post college years on construction job sites, falling in love with the entire process of building homes. After building over 300 homes for a regional builder, and with a degree from Vanderbilt University in hand, Doug left construction for a short period of time to apply his education toward running his family business. In 1999, he returned to his passion and started Douglas Construction Group (DCG), blending his business skills with his knowledge of the sticks and bricks side of construction.
From its inception, the DCG philosophy has been to encourage client involvement, which is why we have structured the overall design, construction, and delivery process to be collaborative, interactive, exciting, and enjoyable. Every member of the DCG team recognizes that building solid trust is as vital as building a quality home or addition, and we take both very seriously.
Integrity is Our Foundation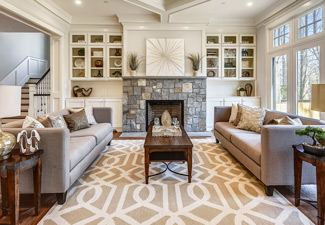 Our company was built on integrity from the ground up. It's in the fabric of everything we do and every relationship we have. Integrity is the common thread among our employees, products, trade partners, and clients. Our deliberate and committed approach to establishing an exemplary team of loyal trade partners over the years has allowed us to provide clients with both an internal and an external team that is simply second to none. The values we share and our commitment to client care are unique in our business and something we never take for granted.
Dedication to Quality
While some may consider it a fanatical attention to detail and quality, we consider our 200-point quality control process a requirement towards our total commitment to meeting our standards of excellence. Before we hand you the keys to your home, every member of our team walks through with a keenly critical eye to identify even the smallest item that is not up to our standards. We take great pride in our work as you have entrusted us to build you a home to meet the highest levels in construction, installation techniques, products, and craftsmanship.
Putting You First
Our allegiance is to you. You can trust that our entire team is dedicated to meeting our clients' needs and looking out for your best interest. We will advocate for you at all times and with all parties involved in your project. Building or renovating a home can be an overwhelming process. That's why we take extraordinary measures to create an experience that is seamless and rewarding. We will meet with you regularly to communicate the next steps and give you the time you need to make stress free decisions. Our communication and selection process begins months in advance of construction and continues every step of the way. This provides you with a comprehensive understanding of the decisions, timelines, expectations, and progress at each phase of your project.
Relationships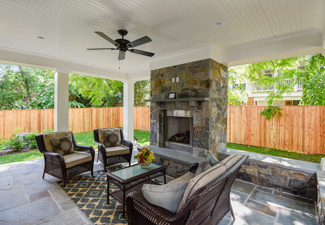 Other builders may focus on building homes, but we focus on building YOUR HOME and developing a long-lasting relationship. Building a home that truly fits your family's personality, lifestyle, and budget requires listening, collaboration, and understanding. The relationship and trust we have with our clients, combined with the relationship and trust we have with our trade partners, is what sets the DCG home building experience apart from the rest, bringing you the best possible team of professionals focused on your needs.
The 4 Pillars of our Process
Great communication before, during, and after the construction of your home.
Our stress-free product selection process allows you to enjoy your home building experience.
High quality materials and reliable trade partners provide peace of mind.
Our team is conscientious and respectful of your family, property, budget, and time.
Give us a call today to get to know us —we can't wait to meet you!